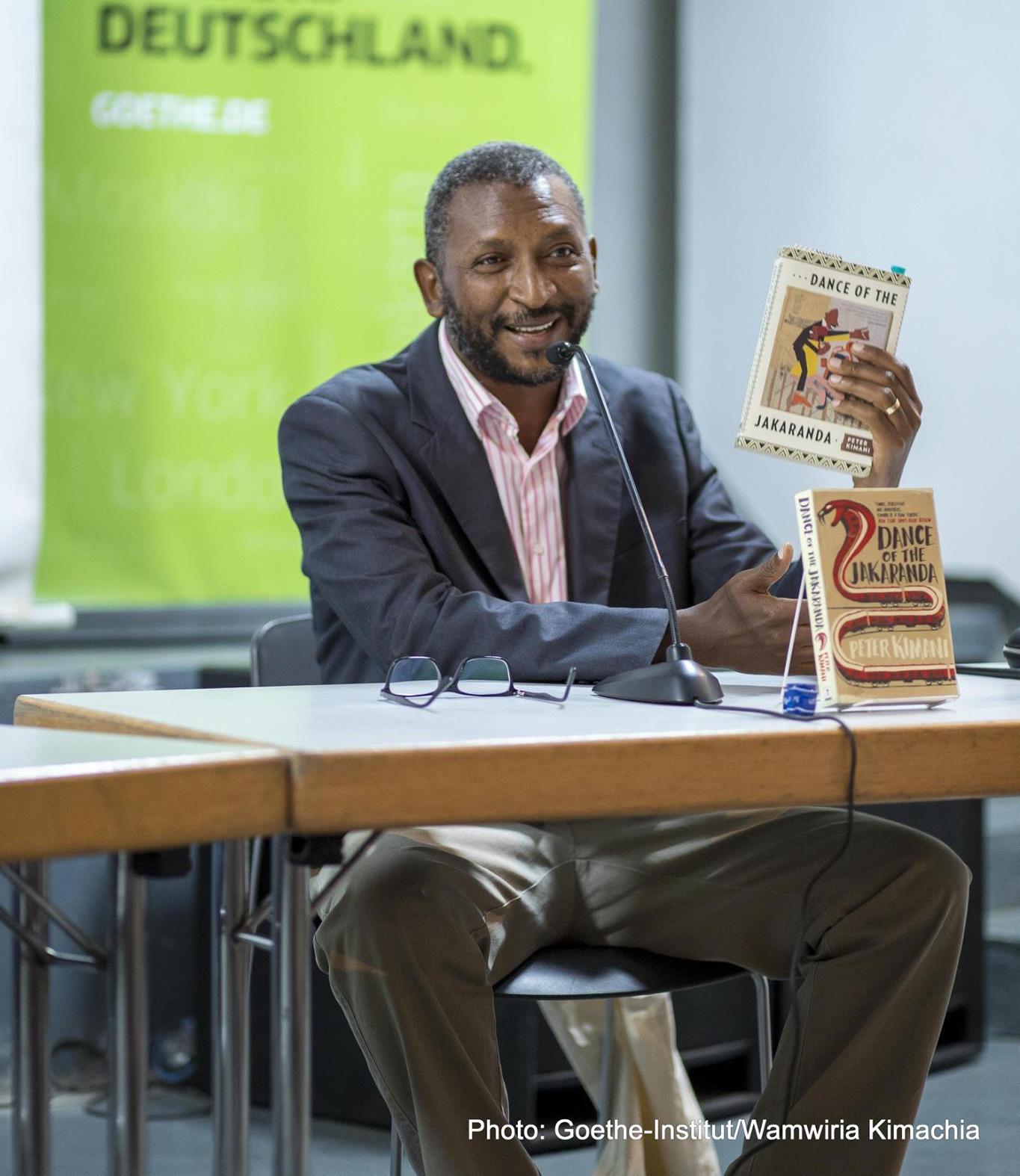 Peter Kimani is an award-winning Kenyan author and journalist. He works across a broad spectrum of genres, from fiction to non-fiction, poetry and plays. His latest novel, Dance of the Jakaranda, was published in New York in February 2017, to great critical acclaim. It's a New York Times Editors' Choice, among other accolades.
Writing in the Times, critic Fiametta Rocco remarked: "I grew up in Kenya, and I have never read a novel about my own country that's so funny, so perceptive, so subversive and so sly."
Kimani's previous work includes, Before The Rooster Crows and the children's novel, Upside Down, for which he was awarded the 2011 Jomo Kenyatta Prize for Literature, Kenya's highest literary honour.
His poetry appears in several anthologies. He was one of only three international poets commissioned by National Public Radio to compose and recite a poem to mark Barack Obama's inauguration in January 2009.
Kimani received his formal education in Kenya, the United Kingdom and the United States, where he earned a doctorate in Creative Writing and Literature from the University of Houston in 2014.